---
Welcome to "Miami Computer Repair Site". Computer Repair miami is a $49 FLAT-RATE Computer Repair services that specializes in residential and commercial repairs ready to help with all your computer (PC or Mac) needs in Miami, we believe that you shouldn't have to pay outrageous prices for average work. That's why we offer affordable service for excellent repairs. Our computer repair technicians are certified and experienced. We will also match or beat our competitors pricing, you read it correctly, we price match. That's why we have the most affordable computer services in Miami and surrounding areas and providing the highest possible standard of customer care, we are firmly committed to offering great service at reasonable prices with free delivery only in Miami.
PC Repair
Miami Desktop Repairs:
Blue screen of Death
Computer won't boot
Computer will not start
Virus or spyware removal
Motherboard replacement
Clicking Hard Drive Repair
Fan making loud noise


Laptop Repair
Miami Laptop Repairs:
Laptop power jack repair
Motherboard repairs
Laptop won't start
Memory & Hard drive upgrade
Keyboard replacement
Laptop overheating
Virus or spyware removal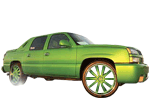 Mac Repair
Miami Apple Repairs:
MacBook Screen Repair
LCD Screen replacement
Keyboard Repair
Power Jack repair
Apple laptop Data Recovery
Motherboard Repairs
Data recovery from Flash Drives

Free Pickup and Delivery for Residents in Miami, Fl Call Now! 786-395-7478.
---
Computer Repair Miami is providing  repair service and support in Miami  and  Broward  area. Whether you  need : computer repair, virus  and  spyware removal,upgrades,network installation & administration,web design,hardware & software upgrade, or training we will go on-site to bring the solution to you. We offer the most friendly, reliable and honest service  and  support available anywhere  to  our  customers. With  Computer  Repair  Miami ®  you don't have to haul your computer all over Miami for service!
---
LAPTOP REPAIR IN MIAMI

Learn More...
When you need Laptop help, do you feel overwhelmed, confused, unsure of where to turn?
Since 2009, Computer Repair Miami has provided affordable, friendly tech support and repairs for home users and small businesses, we are a small team of computer professionals that have over 10 years experience in home and office computing, networking and business integration. We are a dynamic mobile company and come directly to our customers home or business at no extra cost. Our computer repair shop centrally located in Miami, provides in shop laptop repair and we also are happy to provide in home repair services including wireless router setup and password encryption, we only use quality parts that we are able to source from China and the US.
DEKSTOP REPAIR IN MIAMI

Learn More...
Would you like PC tech support that is fast, friendly, easy and affordable?
We Offer Professional On-Site PC Repair Services and if you need service and support that you can really count on? You've come to the right place, Computer Repair Miami is the solution for you in Miami, FL. Our business revolves around our customers' satisfaction so we 100% guarantee a successful outcome. Each and every one of our computer technicians has been carefully selected before they join our shop; we make sure that they have the appropriate technical expertise, experience and, above all, a great personality. We will provide you with honest and affordable services! Remember that all our work is 30 Days Guarantee and most of our competitors have no warranty on their parts or services.
MACBOOK REPAIR IN MIAMI

Learn More...
We are a fast and reliable repair service for MacBook, PowerBook, iBook, iPhone, iPod Touch and iPad!
Computer Repair Miami is experienced certified and qualified to help you, we currently do not service in-warranty or systems covered under the Apple Care Protection Plan, we provide system level repair services for all Macintosh computers and iPod, iPhone, iPad units, we have all current diagnostic tools as well, so if your warranty just ran out and your system stopped working for whatever reason, we create relationships with our customers for a much more personable experience, our business has grown based on this philosophy and we enjoy going the extra mile to ensure our customers are happy and continue to spread the good word in Miami.
---
Our professional, certified local technicians are available 7 days a week, and we come to you! Visit the Contact Us page to get Free Delivery discount, we will help you quickly and conveniently resolve all your computer problems. You should not have to waste your precious time, while your computer takes up space on your desk! Our round the clock, in-home or in-office repair and support service will help you get out of a bind quick. Whether it's upgrades for faster and more efficient performance or hardware repairs, we will improve your PC and have it ready in no time.
---
Miami Computer repair Site is Quick, Affordable & Efficient
---
COMPUTER REPAIR MIAMI
---
LAPTOP REPAIR SERVICES
---
MAC REPAIR MIAMI
---
PC REPAIR MIAMI
---
PC VIRUS REMOVAL MIAMI
---
PC MOTHERBOARD REPAIR MIAMI
---
LAPTOP VIRUS REMOVAL MIAMI
---
COMPUTER REPLACEMENT PARTS MIAMI
---
iPAD REPAIR MIAMI
---
iPHONE REPAIR MIAMI
---
LAPTOP SCREEN REPAIR MIAMI
---
LAPTOP DC JACK REPAIR MIAMI
---
MAC SCREEN REPAIR MIAMI
---
AREAS WE SERVE IN SOUTH FLORIDA
---
DESKTOP COMPUTER REPAIR MIAMI
---
LAPTOP REPAIR MIAMI
---

Monday :----------9 AM - 7 PM
Tuesday :----------9 AM - 7 PM
Wednesday :-----9 AM - 7 PM
Thursday :--------9 AM - 7 PM
Friday :------------9 AM - 7 PM
Saturday :--------10 AM - 5 PM
Sunday :----------10 AM - 5 PM
---
---
Latest Apple News Video :
---
---
WE OFFER OUR PROFESSIONAL SERVICE TO BOTH RESIDENTIAL AND COMMERCIAL CUSTOMERS
Complete list of our Services :
Network Installation and Setup, Network Support, PC Repair Service, Laptop Repair Service, Custom built computers, Computer Upgrades, PC Repair, Laptop Repair, Upgrades for PC & Laptop, Virus Removal, Laptop hinge repair, DC power jack repair, Computer Repair, Laptop Repair, Data Recovery & Backup, Motherboard repair or replacement, Hard drive replacement, Power Supply repair or replacement, DVD or CD Rom replacement, Replace LCD screens, Windows OS install & repair, Laptop Screen Repair, Laptop Keyboard Repair, LCD Cable Repair, Laptop Speakers repair, Mac Repair, IT Services, Online Service, Onsite Computer Support, Virus & Adware Removal, Home Network Installation, Wireless Internet Network Support, Email support, Data Backup & Recovery, Computer Support, IT network support, Business computer support, Network Maintenance Solutions, Server Support, Desktop & Laptop repairs, Memory & Hard Drive Upgrades, Notebook & Netbook DC Jack repairs, Remote PC Repair, Laptop Power jack repairs, Laptop Screen Replacement, Hard Drive & USB Data Recovery and Custom PC Built to suit your needs.
---