Welcome to "Miami Computer Repair Site".  Computer Repair miami is a $49 FLAT-RATE Computer Repair services  that  specializes  in  residential  and  commercial  repairs  ready to help with all your computer (PC or Mac) needs in miami, we believe that you shouldn't   have to pay outrageous  prices  for  average  work. That's why we  offer  affordable service  for  excellent  repairs. Our  computer  repair  technicians are certified  and  experienced . We will also match or beat our competitors pricing, you read it correctly, we price match. That's why we have the most affordable computer services in Miami and surrounding areas and providing the highest possible standard of customer care, we are firmly committed to offering great service at reasonable prices with  free pickup and free delivery only in (Miami).
PC Repair
Miami Desktop Repairs:
Blue screen of Death
Computer won't boot
Computer will not start
Virus or spyware removal
Motherboard replacement
Clicking Hard Drive Repair
Fan making loud noise


Laptop Repair
Miami Laptop Repairs:
Laptop power jack repair
Motherboard repairs
Laptop won't start
Memory & Hard drive upgrade
Keyboard replacement
Laptop overheating
Virus or spyware removal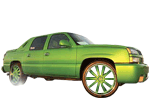 Mac Repair
Miami Apple Repairs:
MacBook Screen Repair
LCD Screen replacement
Keyboard Repair
Power Jack repair
Apple laptop Data Recovery
Motherboard Repairs
Data recovery from Flash Drives

Free Pickup and Delivery for Residents in Miami-Dade, Fl Call Now! 786-395-7478.
Computer Repair Miami is providing  repair service and support in Miami  and  Broward  area. Whether you  need : computer repair, virus  and  spyware removal,upgrades,network installation & administration,web design,hardware & software upgrade, or training we will go on-site to bring the solution to you. We offer the most friendly, reliable and honest service  and  support available anywhere  to  our  customers. With  Computer  Repair  Miami ®  you don't have to haul your computer all over Miami for service! Our professional, certified local technicians are available 7 days a week, and we come to you! Visit  the  Contact  Us  page to get  Free Delivery discount, we will help you quickly and conveniently resolve all your computer problems. You should not have to waste your precious time, while your computer takes up space on your desk! Our round the clock, in-home  -  in-office repair and support service will help you get out of a bind quick. Whether it is upgrades for faster and more efficient performance or hardware repairs, we will improve your PC and have it ready in no time.
Computer  services  we  provide :  Computer  virus  removal, Computer  data  recovery,  Computer  preventive  maintenance,  Laptop  repair ,  Computer   Network  Cabling ,  Computer Network  Configuration  ,  Computer   hard   drive   recovery ,   Computer   wireless   network  setup  ,  Computer   software upgrades, and more…..
Cheap Desktops, Laptops, Phones and more items for Sale in Miami-Dade!
Please check our hours of operation on the date you're planning to use our services, as opening and closing times are subject to change.
Monday

9:00 AM

7:00 PM

Tuesday

9:00 AM

7:00 PM

Wednesday

9:00 AM

7:00 PM

Thursday

9:00 AM

7:00 PM

Friday

9:00 AM

7:00 PM

Saturday

10:00 AM

5:00 PM

Sunday

10:00 AM

5:00 PM