Laptop LCD Screen Repair Miami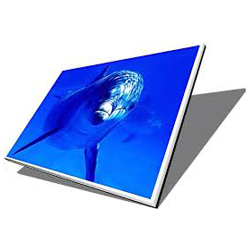 We use High quality brand new A+ grade, replacement laptop screens, if your Laptop LCD is Broken or cracked makes your laptop useless, good thing Miami Computer Repair Site can show you how to replace that busted laptop screen with a minimum of fuss and for less money than a service center charges. Laptop LCD Screen Repair Miami shop provides professional laptop computer repairs and has on-site facility, cost effective, quality LCD repairs are made daily. We set the standard for best customer service and on time LCD repairs, specializing in all Laptops LCD & LED screen repair or replacement in the area of Miami, FL.
If your Laptop LCD screen has dead pixels or and backlight is not working problem, don't panic, we can repair your LCD screen and return it the same day for residents in Miami, Fl. We work hard to ensure that your case is resolved successfully, thoroughly tested and made available for drop off as soon as possible, our main time delay may be if a part needs to be custom ordered then we will also perform a diagnostic on the machine to ensure that it is in good shape and worth repairing and after every repair we also run a full checkup to make sure the screen, wireless, web camera and other components work properly.
Damage LCD & LED symptoms :
Flickering Laptop Screen
Dim Laptop LCD
Faint Image On LCD
Red or Dark Laptop LCD
No Video No Image
Faded Laptop LCD
Broken LCD
Spider Crack Breakage
Decolorization Of LCD
Hazy Picture On LCD
You don't need to haul your PC or Mac computer to a computer repair shop every time it needs service or repair only to wait a week or more to get it back, Miami Computer Repair Site will come directly to your home or office and solve your computer problem right on the spot and many computer repair companies in Miami keep peoples' computers for weeks, while most people need their computers repaired the same day , normally our repair time is 48 hours, but many times we can repair the same day, if we have the parts in stock, or can find them locally.
Laptop LCD Screen Services we offer :
Replacing LCD Panel
LCD Hinges Maintenance
LCD Signal Cable Check Up
LCD Inverter Check Up
System Test and Diagnostics
Laptop Cleaning
We service on all computer brands
A+ certified technicians
Most LCD's in stock
Fast, economical repairs in Miami
Helpful, friendly technicians
No appointment needed
We handle all sorts of LCD screen repair issues including LCD screen replacement, back light issues, loose or cut wires and dimmed LCD screens, Miami Computer Repair Site also diagnose your computer problems at no extra cost or we can access your computer remotely for certain computer repair services such as Virus Removal, Networking issues and any other software related problems and we have an excellent customer satisfaction rates, much of our business comes from word of mouth and we don't believe we have done a good job unless our customers are fully satisfied and can recommend us.