---
Laptop Repair in Miami
Our laptop IT specialists have many years of expertise in laptop repairs, maintenance and upgrades, that's why our growing list of satisfied customers keep using our IT solution services. Our services are aimed at small to medium sized business and the home computer user in the Miami area. Our laptop repairs service covers everything you might need from screen replacement to technical help, so if your system is running slower or applications aren't working, give one of our team a call to discuss how we might be able to help
Is your Laptop running slow or you can't access the Internet? Did you spill juice on the keyboard or did you crack your LCD screen or pull the AC jack loose?
---
THE MOST COMMON SYMPTOMS OF A VIRUS INFECTION ARE
Computer slows down without reason.
Unusual messages or displays on your monitor
Unusual sounds or music played at random times
Some of your files become corrupted or suddenly don't work properly
Unknown programs or files have been created
Programs or files are suddenly missing
A disk or volume name has been changed
Your system has less available memory than it should
---
OUR LAPTOP SERVICES THAT WE PROVIDE
Laptop Or Tablet Lcd Or Led Screen Replacement
Operating System Upgrades & Repairs
Virus, Adware, Spyware, Trojan Removal
Memory Upgrades on All Systems and Brands
Blue Screen Of Death Issue
MotherBoard Replacement
Internet Connection Repairs
No Screen, Flickering Screen, or Dim Screen Repairs
MacBooks & Macs Repairs usually lessThan Half the cost of Apple
Data Recovery Damaged, lost files or hard drives & flash drives
DC Jack Repair
Soldering of loose or broken Laptop AC jacks
Replacing broken LCD screens and hinges
Laptop Keyboard replacement
Install New Hard Drive
Install an Operating System
Save and back up files
Laptop Power AC cords
Expert Desktop Computer Repair
---
SCREEN REPAIR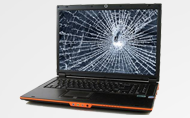 If you need a laptop screen repair specialist who you can trust, we are here for you, as leading experts in our field, we successfully repair hundreds of broken laptop screens, MacBooks, Mackbook pro, notebooks and netbooks every week, our 30 days guaranteed laptop screen repair services are provided in Miami.

OPTIMIZATION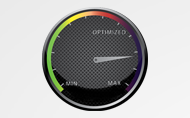 Was Your Computer Fast In the Past! Let Computer Repair Miami check your system for free and tell you why your computer has slowed down and what we can do to get your computer running like it should be or faster than when you bought it. We will come to your place of business or to your home.

VIRUS REMOVAL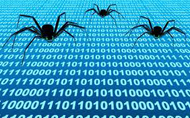 Is your computer suddenly acting strange? We recommend fast action, because the virus infection spread very fast, and can produce significant damage to your file and system. Your computer slows down without no reason or you receive unusual messages on your monitor?

---
MOTHERBOARD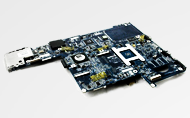 Does your laptop powers up, but no boot? At Computer Repair Miami we cover almost every aspect of laptop motherboard repair. Our goal is to make sure that you have as little downtime as possible, and that your laptop is up and running again quickly.

DATA RECOVERY
Your laptop has just crashed and you need your documents, pictures or the emails as soon as possible ? You have just got a new laptop and you want to transfer same files from your old one to the new laptop, whatever the problem you have came in the right place.

KEYBOARD & TOUCHPAD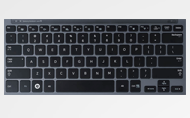 Let us fix it for you! Computer Repair Miami specialize in keyboard replacement for your Business or Personal Laptops. Save time and money by having us repair your laptop keyboard. We will replace your laptop keyboard with prompt and quality service.

---
HOME USERS
Laptop Repair
Upgrades for PC & Laptop
Custom Built Computers
Cable & wireless setup
Virus Treatments
New software install & set-up
Data Recovery & Backup
Kids protection online
---
COMPUTER SERVICES
PC Repair Service
Laptop Repair Service
Custom built computers
Custom built servers
Computer Upgrades
---
NETWORK SOLUTIONS
Network Installation & Setup
Network Support
Network Security
Network Audit
Data Backup
Hazards
---
Our goal is to help you by providing you with Laptop Technical Support & Professional Hardware, Software Repair Services. Our overhead is very low, we have a small computer repair shop west of Miami International Airport and we can charge a significant amount Lower than our top competitors and still stay in business. We have been in business for 3 years at our current location in Miami. We would like to thank all our customers for keeping us in business this long and we will strive to help each and every person we can for as long as we can. We at Computer repair Miami know that you aren't always sure what the problem is with your laptop or if it is even worth saving, if you bring your laptop in to us, we will check your laptop and diagnose the problem, once the problem is determined our technicians will call and give you an idea of the cost of the repair.
---