---
Based in Miami's neighborhood, miamicomputerrepairsite.com is a division of Computer Repair MIA, and we are close to our customers, which means that we can respond quickly and that our services are less expensive than many other computer service providers in Miami. Our approach is very different from most other computer service providers. We provide a high level of friendly, personalized service at affordable low prices. At Computer Repair Miami our experienced computer technicians perform prompt service on all makes and models of PC & MAC computers. Our qualified technical staff diagnoses challenging problems and as part of our flexible computer repair service we offer both on-site and off-site laptop repair services. Based on a call or email request, our technicians will come up to your place immediately to attend to your complaint and effect a speedy computer repair services.
---

Have a question? Don't hesitate, send us a message.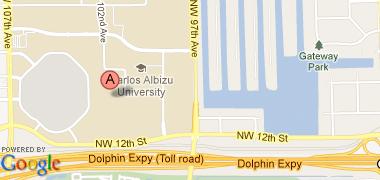 ---
We Pick-up and Delivery for free only for Miami-Dade. You are only charged for your repair, not for pick-up and delivery. Our $49 Flat-Rate price is not increased to pay for delivery service. With our service, you pay competitive repair prices, and save gas and time! We have lots of customers, so our repair costs are a bit lower. We pass this savings on to you through free delivery service. Let us help you save time and money, and make your life simpler!
---
---
Monday

9:00 AM

7:00 PM

Tuesday

9:00 AM

7:00 PM

Wednesday

9:00 AM

7:00 PM

Thursday

9:00 AM

7:00 PM

Friday

9:00 AM

7:00 PM

Saturday

10:00 AM

5:00 PM

Sunday

10:00 AM

5:00 PM
---