---
Desktop PC Data Recovery in Miami
---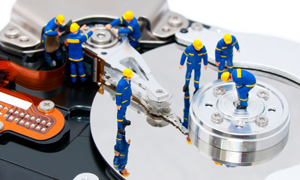 When you trust your critical business data with Computer Repair Miami, you are placing your data in safe hands as Computer Repair Miami are the local pioneers of data recovery and data retrieval processes and technology, trusted by people and businesses in the area of Miami. We understand how important your data is and with more than 4 years experience in Data Recovery, we are a company you can rely on. This is why we offer an immediate technical analysis, a free no obligation quote and an emergency service for critical recoveries. Our success rates are alongside the highest possible. We are a private, independent data recovery company based in Miami, Florida and we specialize in data recovery and data restoration. In basic terms, we can recover data and retrieve information from all kinds of failed hard drives whether this is from your PC or MAC, RAID array, USB memory stick or iPad. Computer Repair Miami was formed following the recognition of the lack of specialist data recovery and information retrieval services in Miami and our philosophy is to make data recovery accessible and affordable to all.
As one of the longer established Data Recovery Companies in the MIAMI-DADE, we recover hard drives, servers and small RAID arrays, we work with all operating systems, and all file systems, from Apple HFS+ to ZFS, XFS to NTFS. We have experience of all RAID levels, including those with proprietary configurations, our clients include home users and students with corrupt or deleted theses, someone who has lost precious photographs and smaller companies who cannot operate at all without their data. We've been established since 2009, and have worked hard to maintain our reputation for expertise, quality of service, efficiency and total confidentiality.
Data Recovery Services :
---
Raid & server data recovery
Hard drive recovery
Mac and Apple recovery
Laptop & notebook data recovery
USB drives & other flash media
Internal 2.5 & 3.5 hard drives
And when your hard drive or storage device does fail, Computer Repair Miami will be ready to recover your precious data for you, at our Data Recovery we know that this can be a traumatic experience for you and losing your photos or your entire movie collection. We have recovered data from devices the other Companies wouldn't touch and our process is simple, our costs are upfront and transparent and you are informed during each stage of the recovery.
Why Use Computer Repair Miami ?
---
4 years experience
100% transparent pricing
FREE Delivery
We service Miami Area
These are just some of the data recovery scenarios we can help you with, if we do not have the answer there will be some one who will through our specialist partner network, we recover data on any type of hard disk from laptops, desktops, servers, external disks and network storage devices, with mechanical, electrical, firmware or file system problems.
---
OUR GUARANTEE
There will be no diagnosis fee
If it is not possible to recover the data you need - no charge
All our prices are on a fixed $49 Flat-Rate
There are no hidden charges.
Free Pick-Up & Delivery
High Success Rates
Confidentiality Assured
COMMON PROBLEMS WE HAVE SEEN :
Unreadable sectors & Bad sectors.
Slow hard disk & hanging computer.
Head and Preamp failure.
RAID Controller Failure.
Broken Memory Stick.
Dropped Laptop
Liquid Damage
---